looking for a reliable
plumber in the Southern Suburbs?
Plumbing and Gas Man specialises in all types of gas and water plumbing work.
When it comes to gas and water leak detection, pipe installation or any gas or water problem,
don't try to do it yourself, give Andrew a call.
Affordable pricing, prompt and reliable service with quality workmanship guaranteed.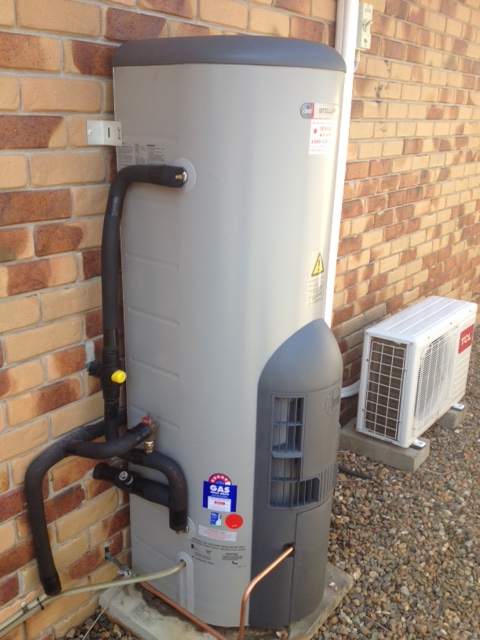 Hi, I'm Andrew, the plumbing and Gas Man
If you're looking for a reliable plumber and gas fitter, contact Andrew from Plumbing and Gas Man. As an experienced and fully licensed gas fitter and plumber I only operate to the highest standard of service and take absolute pride in all of my work. My services cover residential, real estate, commercial, strata and industrial plumbing and gas fitting needs.
For all types of gas fitting services, maintenance service, repairs, upgrade or replacement of new gas hot water system, gas pipe work, upgrade or testing of Natural Gas or LPG, gas problems, emergency call outs, you can rely on Plumbing and Gas Man Adelaide to provide you fast, reliable service with 24/7 emergency gas hot water repairs at competitive pricing.
For all Adelaide Metropolitan gas and plumbing, give me a call on 0419 168 022.
Gas Leak REPAIRS
Dealing a gas leaks at your home or place of business is a dangerous situation which requires immediate action. If you can smell even the smallest odour of gas around or inside your house, the first thing you do is isolate the source of gas supply which is your gas meter by turning the isolating valve to the off position. Then call 0419 168 022 immediately.
HOT WATER REPAIRS
Have you ever woken up early with visions of jumping into a warm steam shower, only to find that your shower is freezing cold?  If so, then you understand what a hindrance it can be to have a problem with your hot water. If your hot water system can't be repaired I can give you my best advice on a replacement along with a quote to supply and install.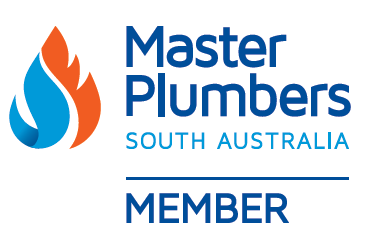 Gas Installation and Gas Repairs Adelaide
Plumbing and Gas Man is a locally owned and operated business specialising in Gas Fitting Services in Adelaide and the surrounding areas.
We are committed to providing professional and reliable plumbing and gas fitting services.
With extensive experience we offer professional, reliable, fast & affordable
solutions to your plumbing & gas fitting works.
24 Hour Emergency Services
Gas & Plumbing Repairs
Undersink Boiling Water Unit Repairs
Gas Leaks, Fitting, Upgrade Specialists
Fix Gas Pipes, Room Heaters, Fridges
All Plumbing, Gas Emergency Call-outs
Competitive Plumbing & Gas Pricing
24/7 Hot Water Repairs Service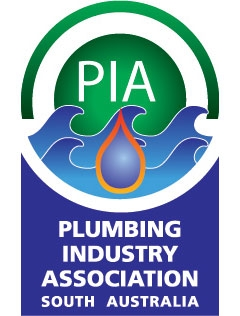 Got a plumbing emergency? Plumbing and Gas Man provides emergency call out service.
Plumbing and Gas Man have been installing, repairing and servicing plumbing systems in Adelaide for many years.
Gas Leak Detection is our Specialty.
Looking for a reliable gas specialist? For installation, repairs and emergency service, you have come to the right place!
Plumbing and Gas Man can help you with any gas problem:
All gas leaks and repairs – detection, diagnosis and repair
Gas hot water service
New gas pipe installations
Gas oven and cook top installations and connections
Gas heater – installation service and repair
24/7 Hot Water Repairs, Replacement & Service
Other services plumbing services we can help you with:
All General Plumbing Services
All types of Gas fitting, servicing, upgrades & testing- Natural Gas & LPG.
Eco Friendly Plumbing Solutions
Hot & Cold water line upgrades
Fridge, Dishwasher & undersink boiling water unit maintenance & installation
Servicing the Southern Suburbs
Aberfoyle Park
Blackwood
Chandlers Hill
Cherry Gardens
Christies Beach
Christie Downs
Clarendon
Coromandel East
Coromandel Valley
Morphett Vale
Reynella
Reynella East
Old Reynella
Lonsdale
Hallett Cove
Woodcroft
Huntfield Heights
O'Halloran Hill
Happy Valley
Darlington
Belair
Ironbank
Flagstaff Hill
Noarlunga
Port Noarlunga
O'Sullivan Beach
Sheidow Park
Trott Park
Happy Valley
Marion
Onkaparinga Hills
Bellevue Heights
Craigburn Farm
Eden Hills
Mitcham
Seacombe Heights

Job well done Andrew. Appreciated your professionalism. Highly recommended.

Highly recommend!Could not be happier! Super easy to deal with, reasonable prices and his work is impressively neat, the plumbing for our hot water system looks like a work of art!

Such a nice man to deal with. He quickly did the service that was requested and was also extremely helpful with other issues. He was punctual, super tidy, genuine and honest. Will use his services again and happily recommend him. Thank you.

Responded to concerns re a possible gas leak. Very knowledgeable and helpful. Prices are reasonable. Highly recommended

Andrew was extremely diligent and found the problem. He also fixed another small leak that I had. I will use him again and will recommend him to others.

Chose Andrew due to the many positive reviews. Great service. Very friendly and approachable. On time with courtesy call 30 mins prior to arriving. Did some extra fixes on top of fixing the initial problem while he was there. Definitely will call him again.

Best Plummer ever, highly recommend and will only use

Punctual, knowledgeable, efficient and very reasonably priced ! So great to find a quality tradesman.

Andrew couldn't have been more professional.Efficient and very fair with his pricing. When asked to look at other possible issues his advise was clear and he set a strategic plan for future possibilities. Couldn't recommend more highly.

Rheem gas water heater decided to rupture it's tank after a valiant 17 years. I decided to ring around some local tradies and settled on Andrew (Plumbing and Gas Man, Aberfoyle Park).Andrew was brilliant with advising different systems and explaining how they would suit my needs realistically without any real sales pressure.Within a few hours of the water heater going down, he had a new one fully installed and up and running. No fuss, no drama, just good solid workmanship.He clearly and thoroughly explained what was happening during the install and fixed up a few pre-existing issues, leaving me feel the installation is as safe as it can be.I would definitely recommend his services and have saved his details for the next plumbing job I need doing.

Fantastic job, Andrew was on time and very professional, it wasn't an easy job it was very fiddle and Andrew worked it all out and got the job done. No surprises with the quote Andrew kept to the price he quoted over the phone, I highly recommend Andrew for and gas plumbing job.

Exceptional service and highly knowledgeable! Will definitely use again for any jobs in the future without a second thought.

Daniel Local Home Windows
Very professional! Andrew is a trades person that takes pride in his work, very knowledgeable and well-priced. Highly recommend!

Great/friendly service, Andrew does my shop and rental property. Very reliable service.

Good service, polite and prompt

Andrew was on time fast and efficient - he offered advice on a couple of other jobs- one of which saved me over $1000 on a hot Water service. Value for money. He will now be my go to guy for all plumbing/gas needs.

Very professional - arrived on time, reasonable price, no short-cuts, quick, clean & tidy. If I have any more plumbing problems I will definitely be calling Andrew he couldn't have done anymore to help. Highly recommended.Thanks for the great job Andrew very much appreciated.

Andrew from Plumbing and Gas man found a gas leak in the roof caused by a previous gas appliance installation which had been installed some years ago. he is very thorough and precised well .

Great service, arrived on time job done quickly and price very reasonable. Very polite I will defiantly be using this plumber next time.

Had a heap of shonky plumbing done at my business. It created a major headache. Andrew was able to fix it all up and we've had no problems since. Reasonably priced, punctual and no shortcuts - highly recommend.

Replaced Hot Water Service on the same day! His price and availability was excellent. Highly recommended, Workmanship was clean and tidy also.DavidMcLaren Flat

Morphett Vale Dental Care A. Guerra
We had our main stormwater drain pipe broken due to a tree root. I contacted Plumbing and Gas Manand he provided with 3 options to go for the repairs. He explained all the options and I picked up one option and I've got all scheduled within the following week. The work was done quick and with good quality. After the works the area was left clean and tidy. I defenitely will use his services again!

My hot water unit needed replacing, Andrew from plumbing and man talked me through my options,Very happy with the new hot water unit
Next Reviews